13 Dec 2021
Auckland's Best Home-To-Home Holiday!

It's been well documented that the global pandemic has placed a premium on the need for personal space, privacy, independence and peace of mind when travelling for
business or leisure.

Luxury is more than a lifestyle these days – it's the feeling of home wherever the journey takes us. In a world that is rapidly changing, what has worked in the past may have lost its serviceability.

Savvy elite travellers worldwide are shifting gears, making a leap to the freedom of once again, travelling safely.

In response to changing priorities, we have transformed our luxury accommodation offering in Auckland to support the new normal lifestyle needs of these discerning travellers – for unique work, play, rest and recreation experiences. We're calling it your Auckland HOME-TO-HOME HOLIDAY.

Determined to make up for lost time, many high-end travellers are ready to embark on an enriching journey of a lifetime.

In 2022 and beyond, travellers will be pushing for ever-more creative and therapeutic ways to live their life, with luxury travel planners reporting strong take-up of once-in-a-lifetime journeys and experiences with a focus on health, wellness and nature.

New Zealand has always been a vital pioneering destination in this category as a transformational and highly desirable place to visit. As we discover how the role of travel in our lives is now evolving into something entirely different, so too must the need for much greater emphasis on our final destination, our surroundings and where we rest our heads at night.

Holistically it resonates with travellers driven towards deeper, more expansive adventures for the body, mind and soul as they personally experience our local indigenous people (Maori), their culture (Tikanga) and their genealogical relationship with the land (Whakapapa).

As Geoffrey Kent, the highly acclaimed founder of Abercrombie & Kent noted in Globetrender Elite Travel Trends 2021, "this past year has left our guests with a deep longing to explore – whether that be a completely new culture or marvelling at a faraway destination – as well as a desire to connect with like-minded people."

Globally travellers cannot wait to travel the world again in modern-day style. The desire to experience stays on private islands, private yachts, private villas and private residences where they can have access to a vast array of personalised experiences and activities is definitely enticing.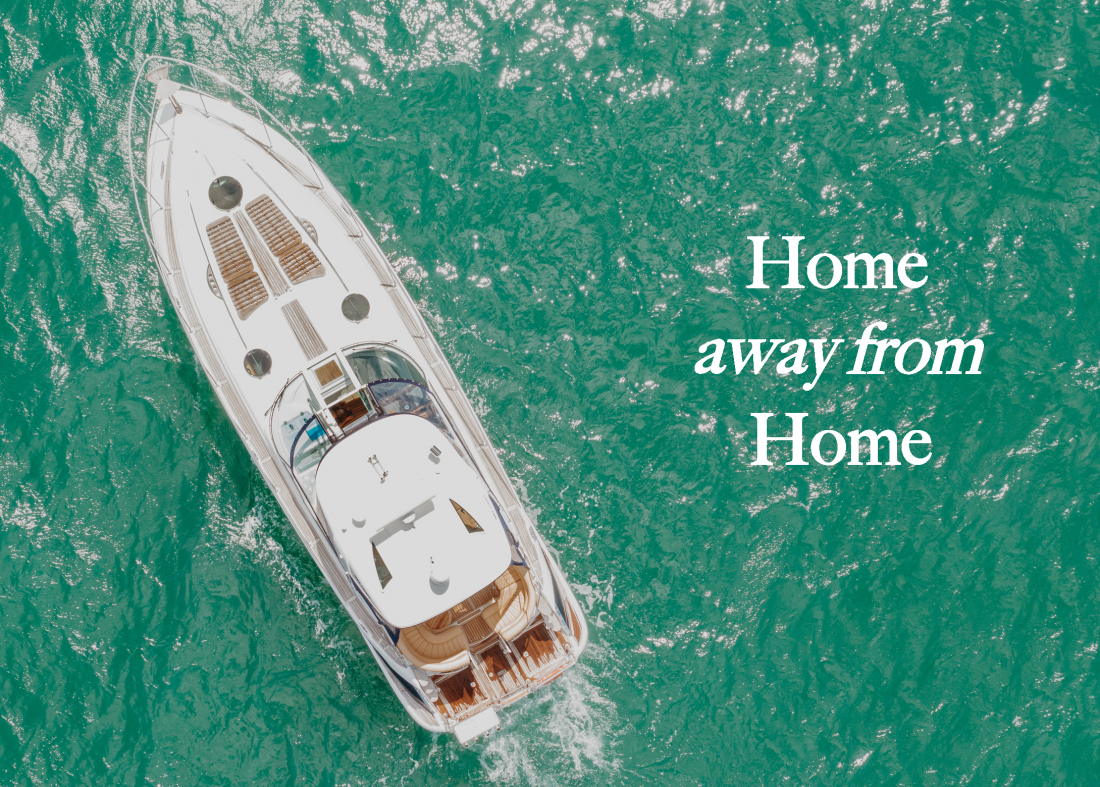 With the increased availability and accessibility of vaccines, PCR and Rapid Antigen testing, high-end travellers are ready to go on journeys that are not so much about checking places off a bucket list, but about mindfully discovering new experiences in destinations, where they can gain a deeper understanding of the local culture while reconnecting with their own loved ones.

Auckland, consistently rated as one of the world's most liveable cities and best places to visit, is a dynamic, modern city, rich in diversity, arts & culture, ethnic communities, recreational choices & global cuisines.

This petite cosmopolitan city is made up of engaging, positive and friendly people from all walks of life. An open society, we are ready to welcome you with our world-renowned, unique brand of Kiwi ingenuity and hospitality. Feel utterly at ease in a city celebrated for its modernity, progressiveness and diversity.

This coastal city is a perfectly safe place for a HOME-TO-HOME HOLIDAY for discerning couples, families, friends, creatives and business executives with the convenience of Point Residence's fully operational concierge, private chef and professional housekeeping services on hand.

We know that high-end travellers operate at maximum capacity in their daily lives. We're keeping our finger on the pulse and addressing this as we expect to see more high net-worth guests continue to purposefully relocate to comfortable private residences outside of hotel settings where they can work, rest and play for extended periods, before returning to their home country.

This trend towards luxury residential-style stays has accelerated over the last couple of years, as people place an emphasis on seclusion, privacy, space and places to disconnect from the world, where they can easily work remotely and unwind in private surroundings.

Over the coming year, we believe travellers across the board will take fewer flights but stay in their chosen destination for a longer period of time. This "FLY LESS, STAY LONGER" approach is a vestige from 2020, the year in which unstable travel corridors and an obligatory sequence of COVID tests and quarantine protocols made the usual pitter-patter of short-term mini-breaks cumbersome and not really feasible.

Despite breakthroughs with various COVID-19 vaccines, volatile commercial travel restrictions and flight cancellations continue to jeopardise even the most considerately laid plans. For elite travellers looking to go away without complication, private jet charter and settling into a home-away-from-home has become de rigueur.
Specifically catering to the needs of this high-end market, Point Residence has been enhancing its elegant offering by introducing a range of curated in-residence experiences for guests to enjoy from the safety confines of their travel bubble.

Private, hosted wine tastings, personalised yoga and wellness reformative classes, results-driven spa and beauty treatments, local foraging and culinary cooking classes, premium whiskey, liqueur and honey tastings and bespoke dinners are some of the new experiences guests staying at Point Residence can enjoy from the sanctuary of the residence.

When creating a home-to-home experience, elite travelling families looking for a longer-term luxury rental have children doing online classes and being home-schooled, so there has to be a space that's convenient for them. Similarly, a couple may also be working, so they need a well-appointed office, both of which Point Residence easily accommodates.

Auckland is a virtual marine playground and with our inspirational pure waterfront location, Point Residence has convenient access to some cool play experiences perfectly designed to replenish the soul and recharge the mind and body. The Viaduct Harbour precinct is one of the best wellness associated neighbourhoods in Auckland. It is the perfect base from which to live, work and play.

Once you step onto the promenade, you're ready to embrace our natural water sports resort – try sunrise paddleboarding before the city awakens, ocean swimming in sheltered tree-lined bays, coastal eco walks and e-cycling along the most scenic paths, charter a helicopter for a golf getaway or combine fishing, diving and surfing in picturesque remote spots in the Hauraki Gulf, kite foil under the Harbour Bridge or set sail to pristine white sandy beaches of Waiheke Island and world-renowned vineyards for the day or just wind down with a leisurely sunset cruise with your favourite drop in hand.

Point Residence is primely located in this thriving urban coastal oasis. From the early stage to New Zealand's illustrious success at the America's Cup races, Auckland's Viaduct Harbour has long epitomised the dynamic heart of the city's maritime culture, heritage and urban lifestyle. This means you don't have to go searching for the real Auckland – it's right here at your doorstep!

With the global pandemic amplifying the importance of home, the appeal of having everything at your doorstep has never sounded more attractive - literally everything at your fingertips without ever having to leave home.

In these changing times, our consciousness has been raised on our inner wellbeing: happiness, fulfilment and family connection. Add in a beautiful place to stay, great service and a change of scenery, plus all the amenities that you could ever need, and you have the perfect recipe for your Auckland HOME-TO-HOME HOLIDAY experience at Point Residence. Welcome, home.

Season's Greetings and Happy Holidays from us to you!

Kind regards

Michael Coutts & Manjit Kaur

Hosts | Point Residence | Pure Waterfront Luxury




28 Oct 2021
The World's Coolest Little City!
Accolades to Auckland, New Zealand - Lonely Planet's 2022 Best City in the World for the modern-day traveller!