13 Aug 2021
Happy Father's Day!

This upcoming #fathersday we celebrate the strength, generosity and unconditional love of all the dads out there who during this last year have given of themselves more than ever.

#daddycool
Thank you to our everyday heroes at home and all around the world as we take a moment to show appreciation to the men in our lives who love us in that special way that dad's do: biological, adoptive, step, foster, single, grandads, godfathers, mentors, father figures, in-laws and those we dearly miss who raised and sustained us – to them we pay homage and tribute – today and every day.
May we suggest a special treat for yours - gift the ultimate stay at Point Residence and we'll come to the party...whether he's a classic man, sporting fiend, sailor extraordinaire, fishing legend, bon vivant or food & wine connoisseur...we've got it covered.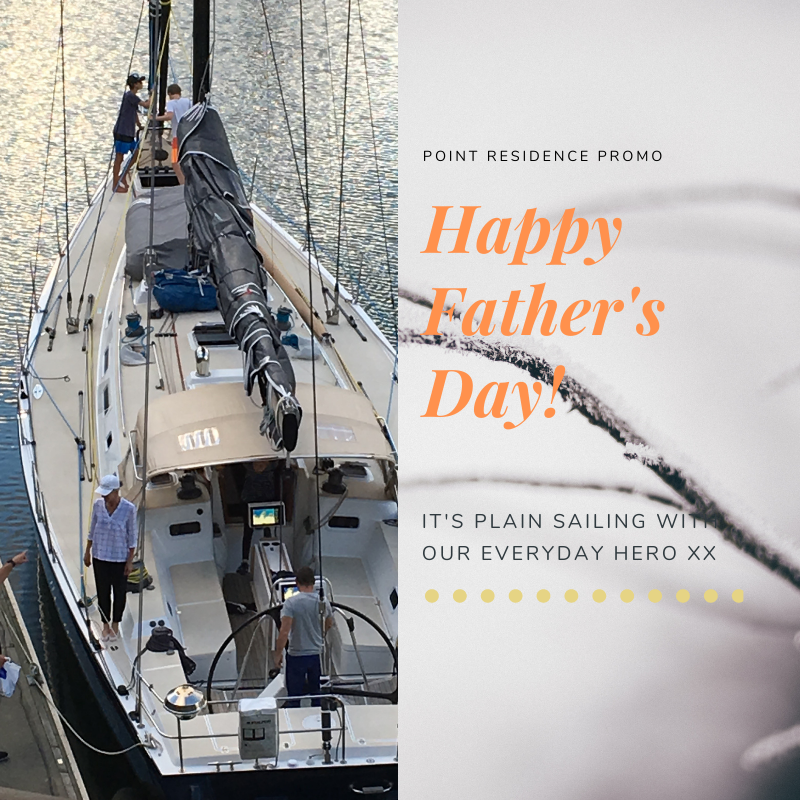 BOOK NOW for the ultimate Auckland staycation for dad and use our exclusive promo code FATHERS DAY to receive 20% off our web rates for all direct bookings made till 05 September 2021 for a 2-night minimum stay and travel when ready. What's more, we will include Auckland Airport luxury round-trip transfers, if required. View all inclusions.
Alternatively, our lifestyle concierge services GIFT VOUCHER could do nicely thank you for all the jobs that dad has been meaning to get around to - we can take care of them from NZD$150.00.* Father's Day, done!
From our family to yours here's to A VERY HAPPY FATHER"S DAY.
We hope you will join us soon.
PS Sailing image taken from Point Residence's front yard...the Viaduct Harbour...where a virtual marine playground awaits.
Kind regards and take care
Founders & Hosts | Point Residence | Waterfront Luxury

31 May 2021
It's Official! Point Residence Opens.
Your luxurious home away from home – right in the beating heart of Auckland's glamorous Viaduct precinct, overlooking the Waitematā Harbour.
Nau mai, Haere Mai – Welcome