22 Aug 2023
Elevated Elegance: The Magical World of Point Residence

Your luxurious home away from home – right in the beating heart of Auckland's glamorous Viaduct precinct, overlooking the Waitematā Harbour.
In the world of ultra luxury travel, where experience and exclusivity are a way of life, Point Residence stands as an embodiment of effortless elegance, refined modern day living, and authentic connections that resonate deeply with discerning travellers' appreciation for aesthetic excellence and sophisticated preferences.

Nestled within the heart of Auckland's iconic Viaduct Harbour, Point Residence's prime location exudes a vibrant blend of urban sophistication and laid-back coastal vibes that beckon high-net-worth and ultra-high-net-worth individuals and families seeking the extraordinary.

Offering access to a virtual marine playground, cultural & heritage experiences, refined farm-to-table dining, exceptional wine tastings & island explorations, outdoor pursuits, wellness & rejuvenation retreats, and fine local art to cater to your intellectual, recreation and cultural interests means you don't have to go searching for the real Auckland – it's right here at your doorstep!

Our ultra-luxury niche offering is a finely tuned symphony, harmonising with the ever-evolving desires of the modern-day high-end traveller. Whether it's a brief sojourn or an extended retreat, our attention to detail is second nature, ensuring that every aspect of your stay is a seamless, impeccable experience.

Our laser focus on catering to the unique desires of high-end travellers has resulted in an exponential surge in reservations during the last Southern Hemisphere summer – a testament to the perfect union of human centred hospitality, individualised service and inspirational living – even if for just a while, or longer.

The magic of Point Residence lies not only in its luxurious design and potent service touch points, but in the stories it weaves – the harmony between people, space, and place – fusing (wo)man-made artistry with nature's seascape and mesmerising beauty.

It's a sanctuary where the deep comfort and convenience of a New Zealand Luxury Lodge blends seamlessly with the allure of a high-end private residence, and the sense of belonging and exclusivity of a private member's club. This unique and rare offering allows discerning clients to embrace an indulgent international lifestyle, while savouring the intimacy of a designer home-away-from-home for an unparalleled luxury Auckland experience.

There is a newfound appreciation for private villa / residence experience amongst global luxury travellers. Point Residence exceeds this demand and extends a warm personal invitation to you to experience or return to this magical world – a dream urban coastal oasis where every detail is meticulously considered.

At Point Residence, luxury isn't just a label; it's a philosophy and an integrated way of life. We understand that true indulgence lies in the art of crafting authentic connections – connections that linger long after check-out where memories are forged through meaningful experiences and elevated touch points.

In a world where personalised service is paramount, Point Residence thrives on curating stays that are finely attuned to your interests, passions, preferences and tastes.

Testimonials from our esteemed guests echo the sentiments that define the very essence of Point Residence:
"Stylish and spacious private penthouse apartment on the harbour front. Their high attention to detail was evident in the stocking of the pantry, food and wine refrigerator. The entire experience was first class, and I cannot imagine we would stay anywhere else on a return trip to Auckland." – CEO, Houston, 2023
"The residence was outstanding and without question the most spectacular we have experienced. Our hosts were professional, gracious, accommodating and kind. There was no detail that was overlooked and the luxury incredible. A perfect location, stunning view and fully stocked. We found our stay from start to finish impeccable. Every detail on every level outstanding. We had an incredible time in New Zealand and our stay at your beautiful property took our whole experience up a notch. We simply cannot say enough about every stunning moment. Point Residence completely exceeded our expectations and if 6 stars were an option, we would absolutely rate this as a 6!" – Chairman, Canada, 2023
"Thank you so much for the generous hospitality and attentiveness of service shown to us. Point Residence is definitely our accommodation of choice when we return to Auckland, and we've shared your wonderful place with our family and friends too!" – Entrepreneur, Singapore, 2023
"Absolutely outstanding service! The team provides excellence on every level; with considered furnishings and generous provisions; professional, caring, and timely communication; all provided with grace, style, and friendliness. After all, when on holiday or away from home, having worries professionally taken care of for you is what you want! I feel blessed to have discovered this bright and shining star." – Creative Director, Australia, 2023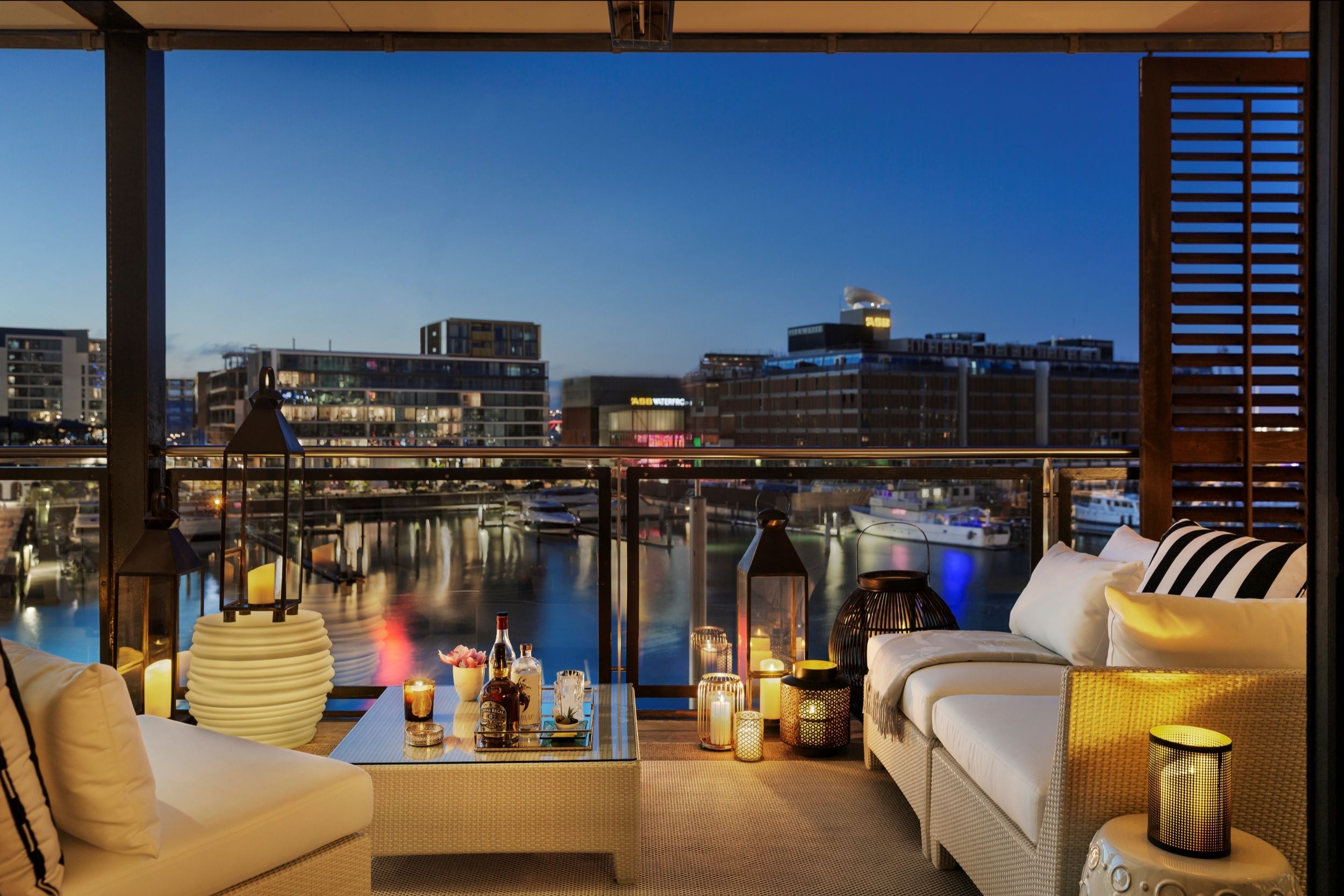 We extend our heartfelt gratitude to our travel community for your unwavering support and loyalty which has helped us share our distinctive offering with the world, showcasing Point Residence as a sanctuary where every stay is an elegant and effortless symphony of awe-inspiring moments.

As your entrusted partner in ultra luxury accommodation in Auckland, we look forward to welcoming you to Point Residence. Whether it's a leisurely escape, a multi-generational family reunion, romantic getaway or a high-end business stay, Point Residence is your ultimate designer digs in Auckland.

At Point Residence, luxury is not just an indulgence; it's a promise fulfilled, a symphony of the senses, where luxury is an invitation to savour life's finest moments.

Embrace the extraordinary at Point Residence...unwind, rejuvenate and engage with one of South Pacific's most beautiful cities in your own distinct way...your journey begins here.

See you soon!

With kind regards

Manjit Kaur & Michael Coutts
Owners / Hosts
Point Residence | Pure Waterfront Luxury
Luxury Accommodation, Private Membership & Personal Lifestyle Concierge Services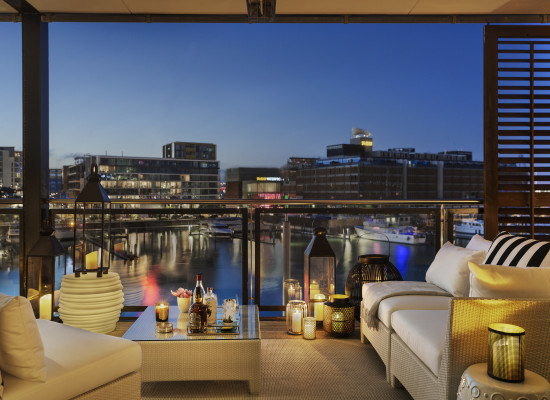 13 Feb 2022
A Love Letter To Majestic Auckland
FROM USA, WITH LOVE!
Dear Auckland,
It has been over two years now since we parted company. While the world around us has gone through much change, sitting here in my downtown office in Houston, in the midst of winter, my heart yearns to be back with my beloved New Zealand.